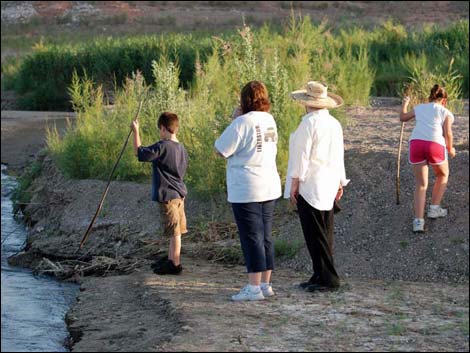 Getting Grandma, mom, and the kids out on the land
Birdandhike is intended for two audiences: (1) people who might not visit public lands on their own, and (2) visitors from afar who don't know the area. But really, the main audience is people who haven't gotten out on public lands but want to.
Every so often, I get emails from people who say something like:
I've always wanted to go out in the desert, but I was afraid I'd get stuck in the sand, my wife would die, and the coyotes would come and eat my children. When I looked at your website, I saw all the photos. The descriptions were detailed and the roads looked okay. I saw people in the pictures doing what I wanted to do, and figured that if they can do it, so can I. So we went out, my wife and kids had a great time, and we plan to out again. Maybe we'll even buy a tent and go camping.
No email is more rewarding.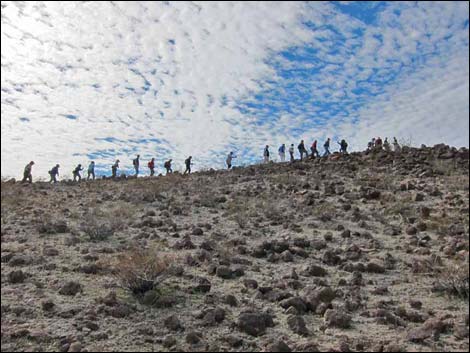 Novice hikers on our public lands
Hopefully these novice hikers will get to know their public lands, fall in love with our wild places, and then be willing to stand with us advocating for the protection of our special places. That is the purpose of this website.
There are popular difficult routes on the website that novice hikers wouldn't try and aren't advertised by land management agencies, but they are not a priority for me. In general, I figure that experienced hikers don't need the level of detail and number of photos that birdandhike provides because these hikers can do it on their own.
If hikers think some place or hike is special and really ought to be on birdandhike, let's hike it together and you can tell me why it should be on the website. If you convince me, it will take about two days of computer work, but I'll add it.